Showcase your properties with your own personalized Real Estate 360 Tours to your clientele and gain leads. having Real Estate 360 Tours on your listings not only sets you apart,  but reconfirms why your clients repeatedly come to you.
Our Real Estate 360 Tours are particularly useful scheduled open houses, showing properties, at closing,  during inclement weather, or if your client is relocating from out of the area.
With Real Estate 360 Tours, your clients can virtually walk through your listings from the comfort of their own home or mobile device at any time or anywhere. Our tours will save you valuable time, gas, milage, and ultimately money all while building your brand and image as a realtor of the digital age.
Your time is money…
Why waste your precious time with dozens of property showings, working around peoples schedules, and the weather when you can have your buyers view the properties from the comfort of their home at anytime.
We allow realtors to join one or more of their customers inside of a virtual open house, where all parties can see and hear each other. Imagine FaceTime or Skype while viewing one of your Real Estate 360 Tours. This way potential buyers can learn about the property and ask questions all while being shown  around the property by you.
It doesn't end there. The potential buyers are then free to conduct a similar experience with family or friends, by simply sending them a link in exactly the same way you would with a property listing on the MLS, Zillow, Trulia, and Street Easy.
Features & Add-ons
Adding Real Estate 360 Tours to your listings will not only help you to generate leads, but also give potential buyers to the ability to visit the properties virtually at anytime and from anywhere,  setting you apart as the realtor of convenience in this mobile age.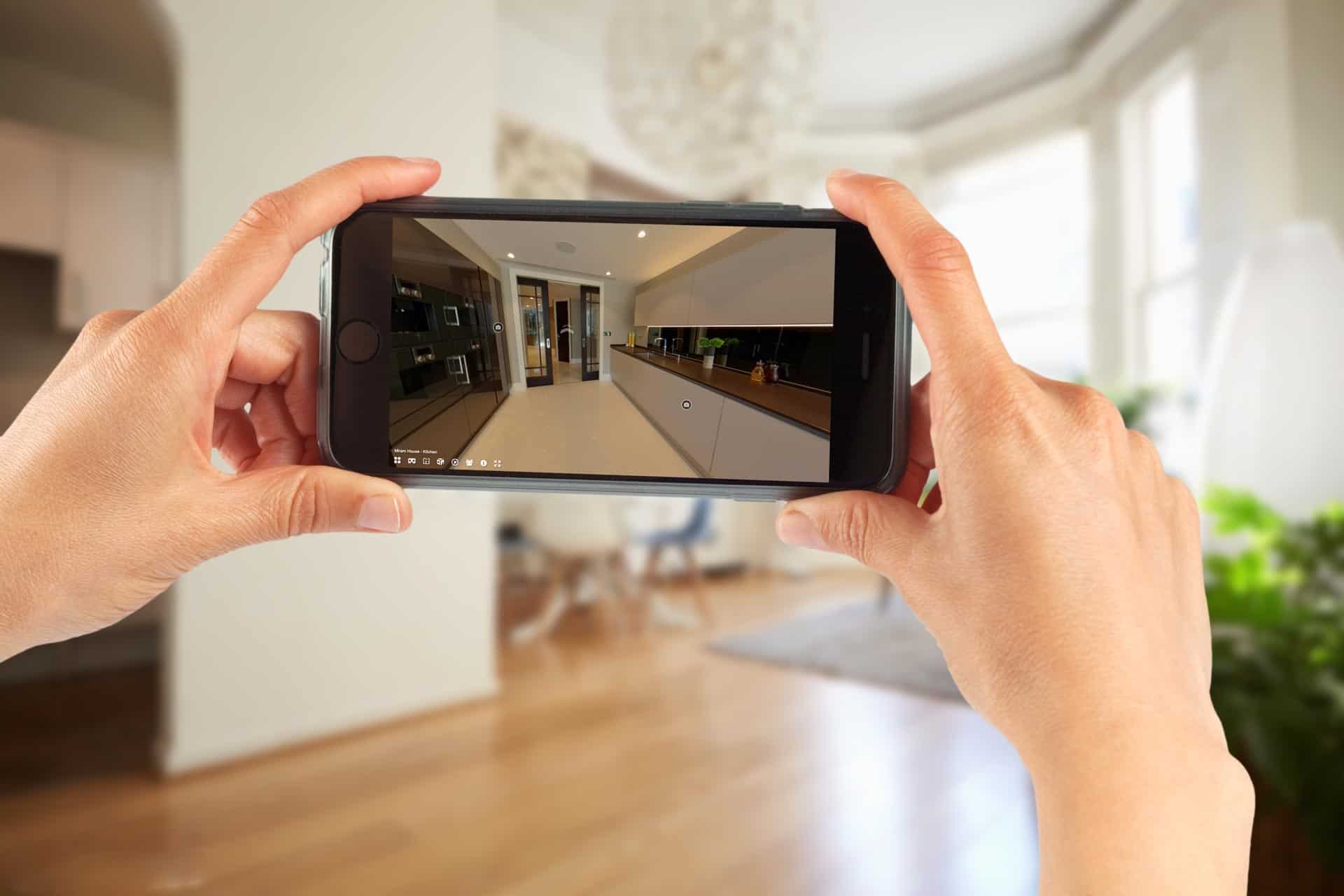 360 Virtual Reality
See your properties from any angle without camera tricks from ultra wide angle lenses used in traditional photography.
Info Labels
Add additional information such as Google Maps, appliance information, and property features.
Mobile Ready
Our real estate 360 tours work seamlessly on mobile devices for a truly immersive experience.
Analytics
Get analytics from each property to see how many viewers you are getting. Available upon request.
Live Open Houses
Host live virtual open houses that you and your clients can interact with on desktop and mobile devices. Only $50 per tour and can be used as many times as you like.
Branding
Use custom branding to align with your marketing efforts. Call for pricing.
Not all features come standard with pricing and may be subject to additional fees or charges. Fluid5design LLC reserves the right to change these prices at anytime without any prior notification. Additional 360 views can be used within a single space such as additional views in a room, backyard, patio, pool houses, carriage houses, garages, multiple terraces in apartments. Live open houses have their own special links which Fluid5Design LLC will show you how to host them with your potential buyers at no additional charge.
Need Regular HD Photography?
Get 25 HD Photographs for $125 taken the same day!
Contact Us Today!
 855.435.8435
Stand out from the crowd and let Fluid5Design help you to enhance your listings, boost sales, and market yourself to today's mobile buyer.